Dining at Egoitaliano Surrey
by Park Street Design
The two key spaces in the home are the dining and living rooms. It's where we meet with family and friends, where we disagree and agree-to-disagree, where we talk to each other and share meals together. There are very few other spaces in the house that are as momentous and symbolic of our shared human experience as the living and dining rooms. Talking, sharing and eating- the cornerstones of all the most advanced societies. And after years of Egoitaliano furnishing hundreds of homes with their stunning contemporary living furniture, Park Street Design is happy to announce that we now also offer beautiful modern dining furniture.
The collection features a wide range of contemporary dining tables using the best modern materials and the highest quality European factories. Much like our Egoitaliano furniture, the dining collection is customisable with a wide range of sizes, tops and finishes to ensure there's always something to suit every taste and interior space.
For more information on our dining collection, visit our Camberley showroom or call us on +44 01276 818128.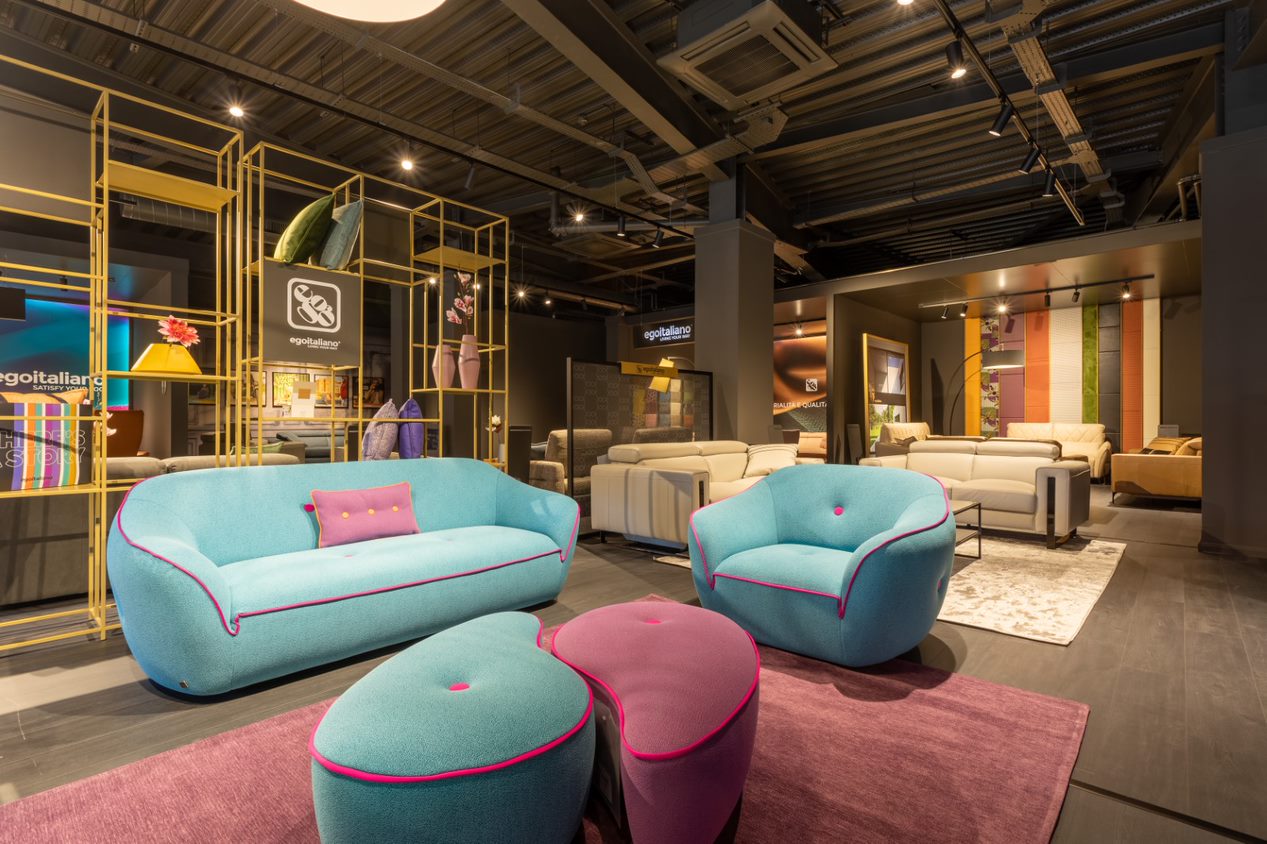 Looking for more?
Pop by our showroom! We've got a wide range of furniture from Egoitaliano and beyond. Find a wide selection of sofas, armchairs, coffee tables, dining tables, dining chairs and home decor.
Find us in Surrey at 8 Park Street, Camberley, GU15 1PL
Surrey Showroom
Contact Us
Sofas, Armchairs, Decor and more
Find modern recliner sofas, corner sofas, 2 seater sofas, 3 seater sofas, 4 seater sofas, Extra Large sofas, designer armchairs, home decor and much more at Egoitaliano Surrey.
Showroom
Egoitaliano Surrey
by Park Street Design
8 Park Street, Camberley, GU15 3PL
Opening Hours
Monday - Saturday: 10AM - 5PM
Sunday: Closed